Norwich Pagan Moot
---
Events
We are gearing up to running more face-to-face events - starting with walks and the Coffee Moot - details of up-coming events are below. We will still be doing on-line talks as well - the silver lining to the last two years has been the people who have joined as on-line that couldn't do so in person. We have been joined by people from distant parts of England, Wales, Canada, France and the USA! Expect interesting things later in the year too, as we will be holding our annual Boudica's Brocante in October and commemorating the centenary of the opening of Tutankamun's tomb (a significant event for both Egyptology and Western magical traditions) by Norfolk lad, Howard Carter.
If you join our Facebook group you will automatically get notifications of our virtual Moots run by Alice Kerridge-Crick. If you're not a Facebook person, don't worry, the links will be given here for each event. Alternatively, contact us and we can put you on our e-mail list to get the links (please copy out the e-mail addresses to avoid spam).

or

We are currently investigating mailing list service options. Once we have chosen one, people will be invited to sign up afresh - including those who had signed up to receive notifications from the old Moot web-site. We apologise that we have not yet been able to accommodate that list!
---
Our on-line events are run via Google Meet. The joining links will be posted on this page well in advance. If you are using a computer you will be able simply to click on the link we provide to join the event. However, if you are using a mobile device (phone or tablet) you will need to download the Google Meet app. in advance and either sign in using a gmail account or create an account - so do give yourself plenty of time to do so!
---
Our next events
---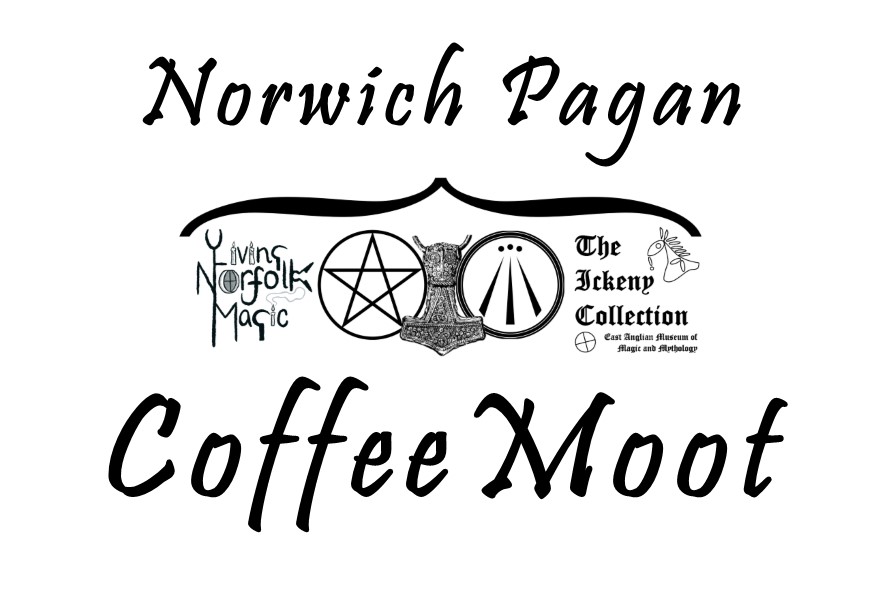 Face-to-face
Coffee Moot
Cafe Bar Marzano at the Forum in Norwich
Saturday 28th May, from 10:30 a.m.
---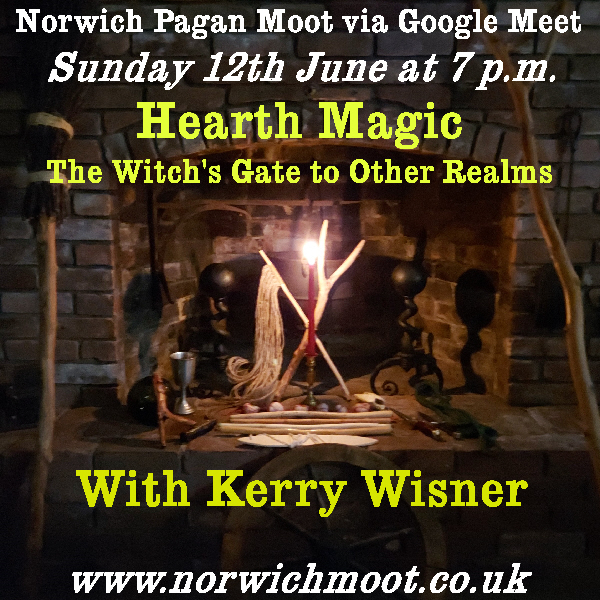 On-line Talk
Kerry Wisner
'Hearth Magic: The Witch's Gate to Other Realms'
Join us for a transatlantic talk by author Kerry Wisner as we explore the quintessential tool of Traditional Witchcraft, the Hearth. Kerry will discuss his training in the use of the Hearth, its use as a place for working magic, and as a practical tool enabling one to explore the different realms through 'travelling in spirit'.
Kerry has been involved in the magical arts for much of his life, being accepted at an early age as a student of a woman who practiced Traditional Witchcraft with roots reaching to the Basque region of Europe. Having studied Astrology through famed Witch Sybil Leek, Kerry went on to train in various other forms of western magical systems including as an initiate of a Hermetic Order. He is the author of several books, with articles appearing in a variety of Pagan and Occult publications. Most recently he has written The Willow Path: Witchcraft, Hermetics & the Hidden Wisdom of the Magical Arts and Horns of the Moon: Techniques in Traditional Magical Arts, both published by Troy Books in the UK.
Sunday 12th June, 7:00 p.m., via Google Meet
If using a mobile device, you may need to enter the code: cuekqpqeki .
---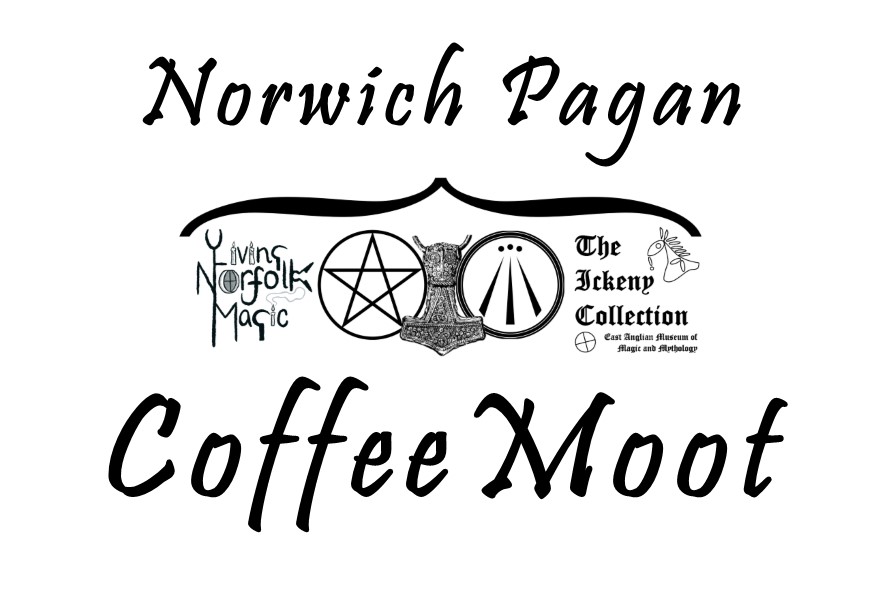 Face-to-face
Coffee Moot
Cafe Bar Marzano at the Forum in Norwich
Saturday 25th June, from 10:30 a.m.
---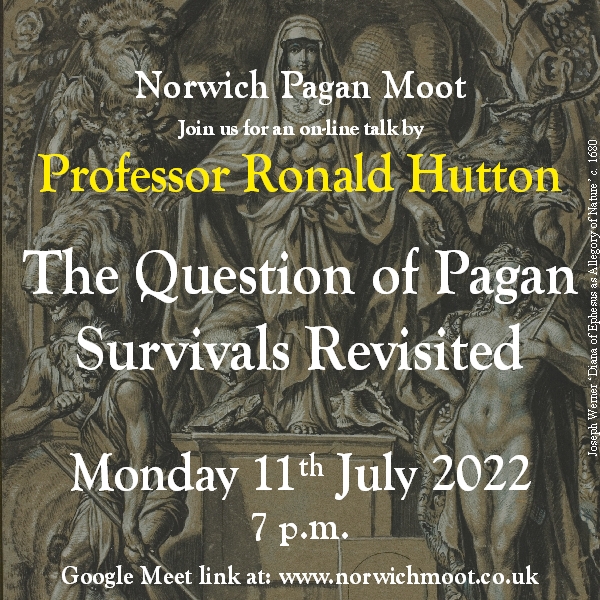 On-line Talk
Professor Ronald Hutton
'The Question of Pagan Survivals Revisited'
Professor Hutton is well-known as the author of The Triumph of the Moon: A History of Modern Pagan Witchcraft, Pagan Britain, The Witch: A History of Fear, from Ancient Times to the Present and, just out, Queens of the wild: Pagan Goddesses in Christian Europe: An Investigation.
Monday 11th July, 7:00 p.m., via Google Meet
Joining link: TBC .
If using a mobile device, you may need to enter the code: TBC .
---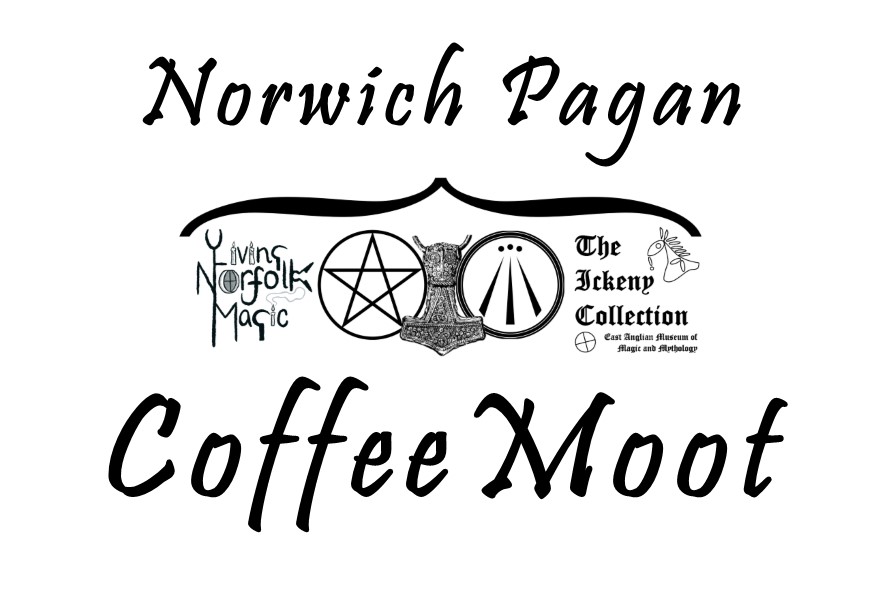 Face-to-face
Coffee Moot
Cafe Bar Marzano at the Forum in Norwich
Saturday 23rd July, from 10:30 a.m.
---
We thank all our speakers who have generously donated their time to research and present talks for free! But the Moot still has running costs – and future plans, including a Moot House! So, we would welcome any donations, large or small (the price of a chocolate bar even…). Our PayPal address for donations is (please copy out to avoid spam):

---
A Sample of Past Events
Video Links
Downloads
Some of our speakers have kindly provided texts or presentations from their talks which you can download here.
---
Images
Lammas, 1st August 2021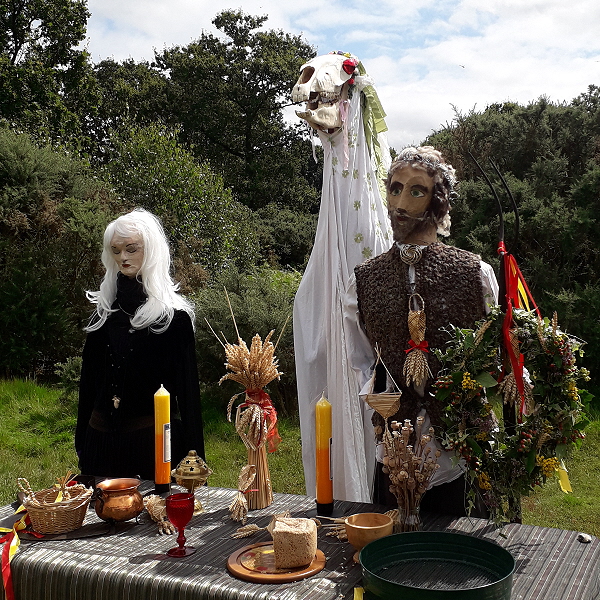 The lammas altar with (left to right) Hazel as the Lady of Norfolk, the Ickeny and Flint, as Lord of Norfolk. (Picture: Val Thomas)
---
Twelfth Night 2021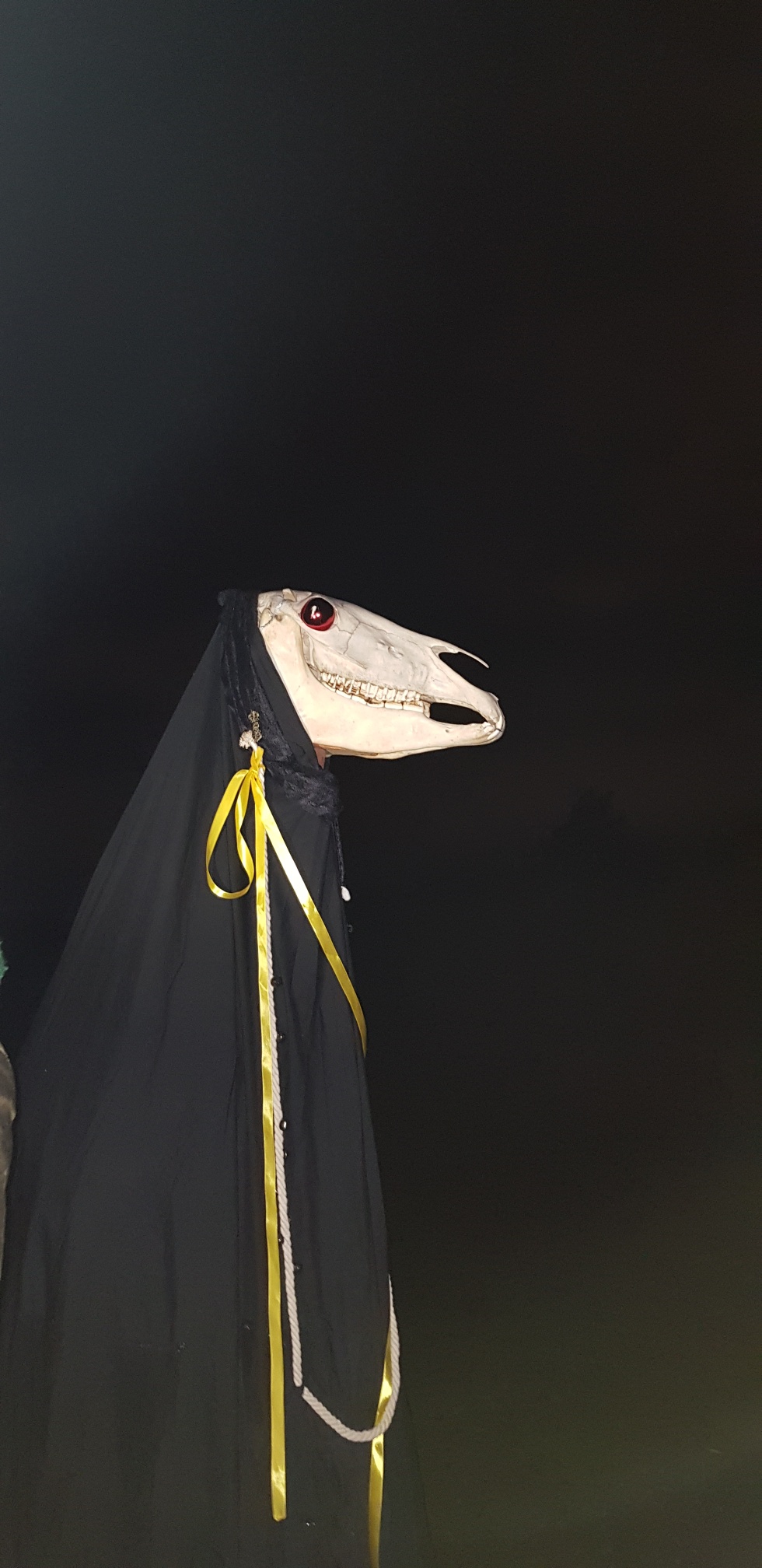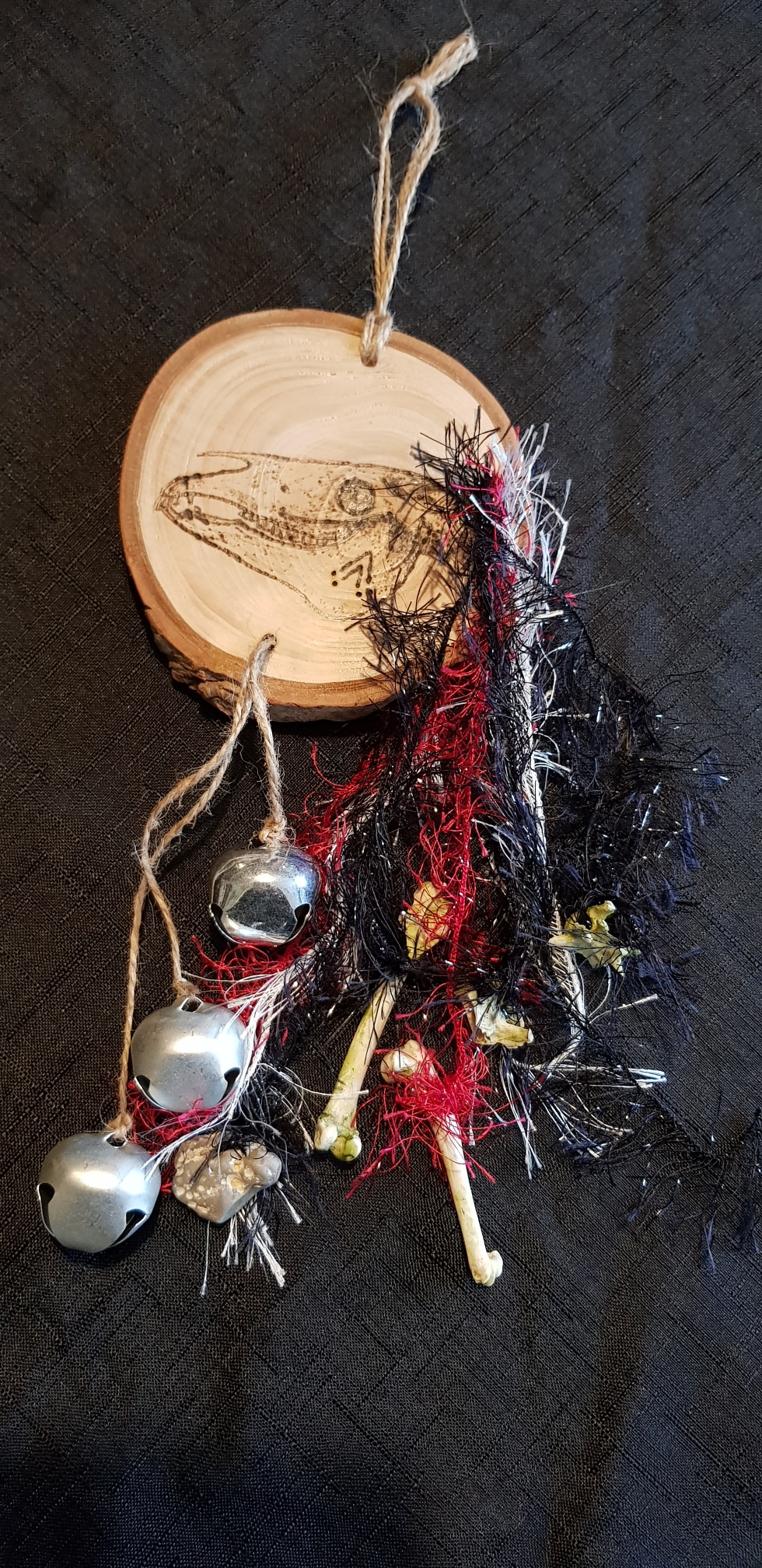 The Ickeny was on Mousehold, along with His support bubble, at Twelfth Night 2021, so that dark forces could be expelled and the energy of new life be welcomed (left).
Ritual preparations for the event (right). (Pictures: Annette Dewgarde)
---
---
This site and its contents, unless otherwise stated, are copyright © Norwich Pagan Moot and individual named contributors 2022.
Images copyright © the named photographer.